Today, and for the next couple of days, I'm letting the cat peek his head out of the bag and revealing the exciting details of the "9 Pillars of Business Mastery" course we're releasing in just 3 days (on Thursday).
Now, if you've been following along with the e-mails and videos, and you participated in our recent subscriber poll, you already realize this course puts my 15+ years of experience, as a service business owner and as someone who has helped hundreds of service business owners achieve success, to work for YOU.
I'm excited here to…
Start Pulling Back The Curtain And Show You What You'll Be Getting When We Open The Doors!
But first, let's take a look at what could be happening for you today, right this minute.
As a service business owner, you're focused on growth. But here's the problem – how the HELL do you keep your head above water while you grow your business?
You deal with one problem, two more appear; you overcome one obstacle, two more appear.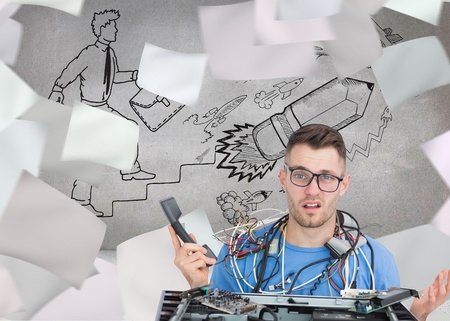 You've got a million things vying for your attention every single day and your schedule is JAM-PACKED and OVERFLOWING with tasks and ideas and strategies and headaches and hassles… all requiring your full and immediate attention.
You show up to your office in the morning with the most optimistic of intentions… and you work furiously through the day to take care of it all… only to go home late (very late!) at night without it all crossed off your list…
…and every day you have a sense of impending dread because tomorrow will be EXACTLY like today.
For Years, That Was My Story. Sooner Or Later, Something Had To Give!
If anything I wrote above feels like a page from your diary, then you are mastered by your business (not the other way around).
But the good news is: it doesn't have to be that way.
Listen: 20 years ago my business partner and I were mastered by my business. We struggled to keep our heads above water. We worked 24/7. We missed important family time. And even though we were working hard, we weren't making enough money to achieve our goals.
Heck, I almost missed the birth of my son.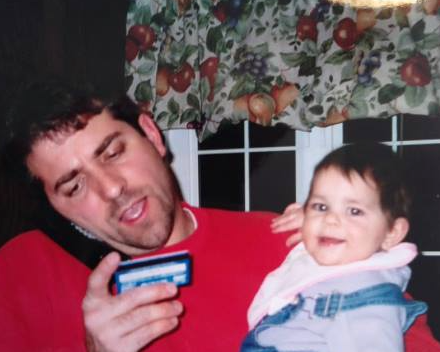 We lasted like this for 10 years and then my business partner came to me and said he was nearly burned out and had to get out of the business. He was doing it for all the right reasons but I knew that if he left, I'd burn out on my own.
So I suggested that he and I stay in the business but instead make a change – instead of being mastered by the business, we should become masters of our business.
The second decade was totally different:
We Transformed Ourselves And Our Business. We Became The Masters.
Today we run the largest business in our industry in Central New Jersey.
It earns more than $28 million a year (and growing) and we have dozens of employees – not to mention lots and lots of trucks!
It doesn't matter, that up until now, you've been working those 18 hour days, constantly banging your head against a "growth ceiling", missing out on your life, your family, and your dreams… just existing, more than actually living.
Nor is it important that you may have tried several things to get leverage in your service business, only to end up still the chief, cook, and bottle washer AGAIN.
What I will show you provides you the tools you need to
Become A Master Of

YOUR

Business!
The ability to unlock higher performance and results and master your business is something you might eventually acquire "by accident" if you just keep grinding, and manage to stay in business without collapsing mentally, emotionally, and financially.
Yet, who else is showing you – RIGHT NOW – the opportunity to:
• Discover the nine most powerful and transformative strategies that are PROVEN to completely transform your business and your life.
• Walk step-by-step through each of the nine pillars, you'll discover why all nine are essential to true transformation, and I'll show you how to implement each one in your life.
• Follow the pathway that has already been cleared for you – the path that took me from an over-burdened business owner to now having WAY more time, money and freedom – all while the business grows (over $28 Million, 110 trucks, 150 employees).
• Learn the most powerful strategies to create a culture in your business where employees LOVE to work there and contribute proactively to business improvement. I'll share my best management secrets and help you win over your staff so they bring their best every day.
• Find out the one strategy you can use to get leverage and make ANY change in your life and business. (Yes, ANY change… I know you're thinking right now of some big, thorny, persistent problem that won't go away… I show you what to do to change that in an instant. Imagine how different your business would be if you immediately solved that problem).
• And much, much more!
Even though you have many years of experience, and you may be the best damn electrician, HVAC tech, plumber, etc…
…chances are, you're in the wrong business (as I revealed in a video last week).
That's Why I Invite You To Join Me And Claim Your Access To This Business Mastery Course For Service Professionals
That's all for now.
Tomorrow, in part II, I'll cover even more of the benefits and business mastery you'll achieve, and show you how you can INSTANTLY get started the moment we open the doors on Thursday.
In the meantime, I invite your comments and questions below.
Mike Agugliaro
Business Warrior