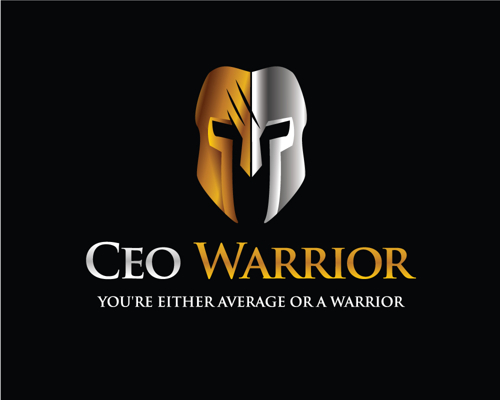 CEO Warrior. It's a mindset and a way of building a business. It's an aspirational level that you work toward by adopting certain qualities and characteristics.
Other business owners are focused on the short-term gains of running their business and trying to be average, CEO Warriors step up and build a bigger business and to be dominant market leaders.
In this blog post, you'll read about the 5 qualities that are shared by CEO Warriors around the world:
CEO Warrior quality #1: Vision
A CEO Warrior is a big-picture thinker who dreams about building a massive business that serves others and operates at a higher level. The CEO Warrior develops a core purpose for himself that inspires him to push ahead against all odds, and the CEO Warrior also develops a core purpose for his company that his team can rally behind. The CEO Warrior sees the destination in his mind and directs his team and all his resources toward that destination.
CEO Warrior quality #2: Action
A CEO Warrior takes constant massive action, pushing himself beyond his limits, even past the point of exhaustion. He does this because his vision is so compelling that it energizes him. The CEO Warrior takes massive action every single day because he knows that while his competitors are sleeping, he's growing his business.
CEO Warrior quality #3: Focus

A CEO Warrior has singular focus. He doesn't get distracted or pulled off task. Rather, he locks his mind on one project and works relentlessly on that project for the allotted time. He has supreme focus that is laser-targeted on work that contributes to the vision.
CEO Warrior quality #4: Endurance
A CEO Warrior endures. He's still working when his competitors have gone home. He takes action continuously. He focuses for longer periods of time than others. He pushes hard because he knows that it takes a supreme effort to do something well and to see a project through to the finish line. The CEO Warrior is relentless and does not give up.
CEO Warrior quality #5: Ownership
A CEO Warrior assumes ownership over everything. In his business, he takes responsibility and ownership for the success of the business and of each team member. His approach is not only to achieve an average level in the industry or to be comfortable but rather, he takes responsibility for the requirement that his company be dominant in the market.
Do you possess these 5 qualities of a CEO Warrior? There are other qualities but if you work on these 5 qualities you'll build a vastly different kind of company than your competitors are building. Write them down and think about how you can develop them in your own life. Study each one, obsess about adopting each quality in your life. As you become a CEO Warrior, you'll discover the power of these 5 qualities to grow your business and transform your life.
P.S. – Have you seen the latest Podcast and subscribed to get weekly emails so you don't miss out?

P.S.S. – Time not spent in your business is money not made in your business. Warrior Fast Track Academy Testimonial.