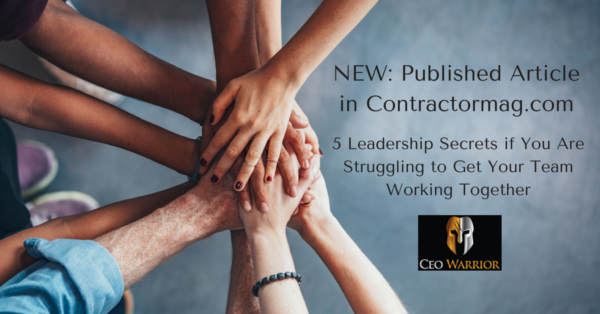 Most contractors didn't get into the business after achieving a graduate degree in leadership. Most contractors learned from the ground up, entering the trade and learning to work from a family member or employer who had been in the business.
As a result, most contractors learn sometimes less-than-perfect leadership skills from the people they learned from, they get frustrated when building their own teams — only to pass on those same less-than-perfect leadership skills to the next generation of contractors.
Continue reading the full article HERE.
Don't YOU want to boost your expert status and play against the big companies?
Learn how at the Warrior Fast Track Academy.