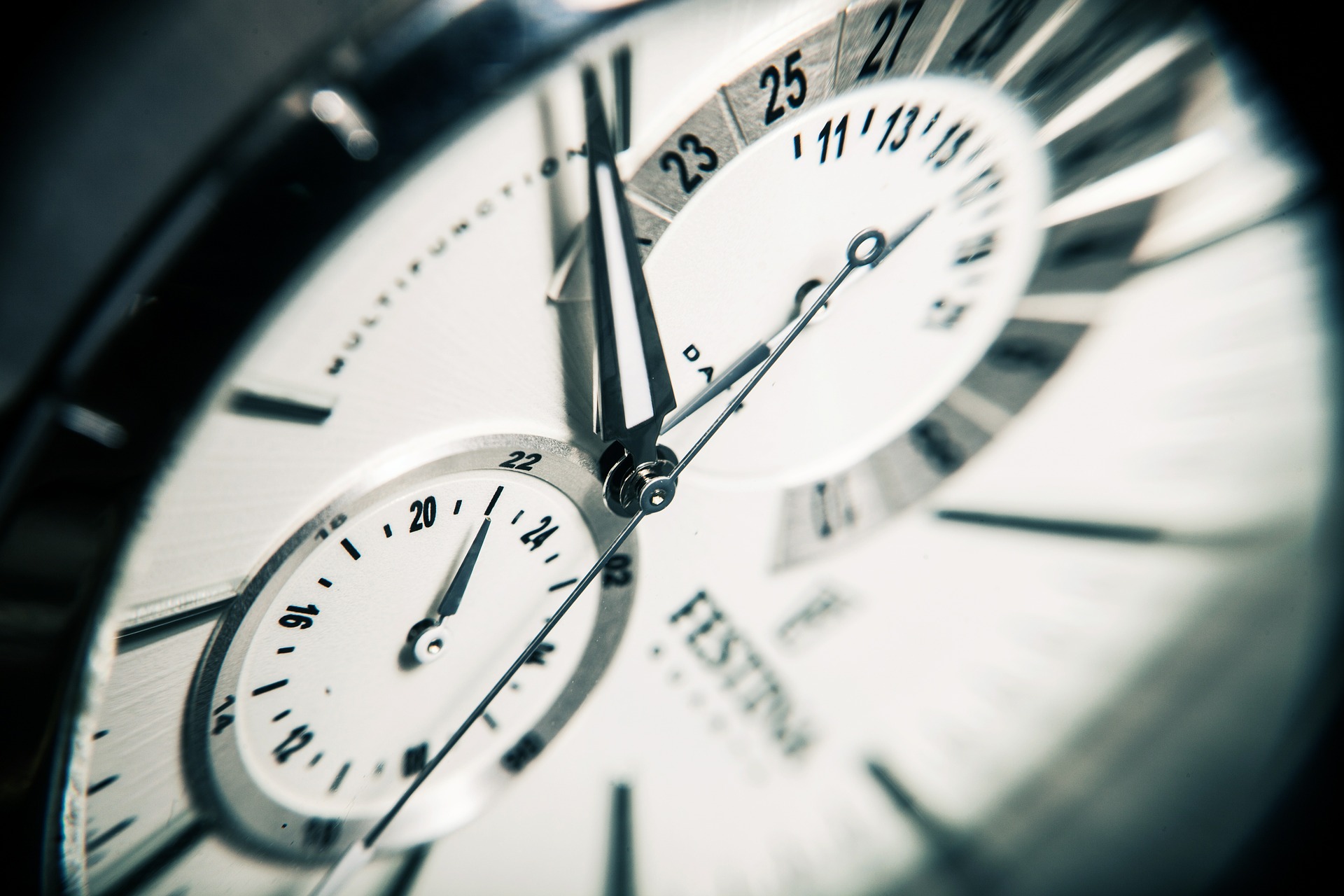 People often ask me how I manage my time.
When I ran two businesses (Gold Medal Service and CEO Warrior); I was often speaking, writing, recording videos and podcasts, and mentoring others; I trained regularly at my dojo; and I still made time for my family. I'm not saying this to boast but to highlight why people ask how I manage my time.
My day didn't have more hours than yours. I just happen to have figured out how to use my time. Here are some principles I use to manage my time, and you can read about more of this in chapter 4 of my book The Secrets Of Business Mastery.
Drive:
The most important factor that influences how much you can get done in a day is how inspired you are to do something. If I told you to walk across a narrow board that stretched from one tall building to another, you probably wouldn't do it (neither would I). However, if the building you were in was on fire and that was the only escape route to save your child then you wouldn't even give it a second thought; you'd walk across it no problem. Call it inspiration, motivation, drive… it's the purpose you have in life and business and how strongly you feel about that purpose. I wanted to create a movement that changes lives and that is what keeps me going and gives clarity to my daily actions.
Leverage:
It's important to note that I don't do any of this alone; I leverage other people's time. Both companies had a team of people in place who helped to keep things running. This is huge because I would get a lot done if I was on my own but I wouldn't get nearly as much done as I do now. By leveraging other people's time I could focus on the pieces I do well while handing off the work that I don't love or I don't do well to someone who can do it for me.
Planning:
I'm a firm believer that if you don't control your time, someone else (or something else) will. If you don't place any parameters on your time then any and every other priority ends up owning your time. So I like to plan out my weeks and days in advance. Of course I recognize that there will be situations and crises when my best laid plans need to get thrown out the window. But I always plan because then I'm the one who directs my time.
Flexible scheduling:
I plan my days relentlessly but I build in a lot of freedom because I know that meetings sometimes run longer than planned, or a quick phone call needs to be made. On page 80 of my book The Secrets Of Business Mastery, I describe how I plan my day. I use a pad of paper and I block out a few chunks of my day – about 30 to 60 minutes each. These chunks are then filled with appointments you have and the top 3 things you need to accomplish in the day. But here's the key part to the success of this approach: put some space between each chunk. That way, if a project takes longer, then you have the time to do it. Also, keep a list of things you can do that aren't scheduled, so if you have a few extra minutes during this "buffer zone", you can fill it with unscheduled activities.
That's it! There's no silver bullet or secret formula other than what I've described here. And this combination of 4 factors allowed me to create two very successful businesses without sacrificing time for the other important parts of my life.
You can build the life you want if you use these four components as well!
You CAN learn more by attending a CEO Warrior Service Business Growth  Event – exclusive training for service business owners world-wide. Get more details HERE