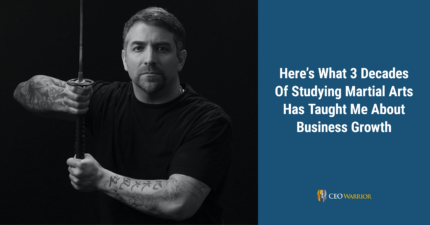 When I first started studying martial arts in my teens, it was the focus, physicality, and rigorous discipline that attracted me to it. I liked that practicing martial arts was all about harnessing my raw inner power into a devastating punch or a kick.
Now, three decades later, and having just successfully exited one of my companies (a $32 million per year service company—one of the leading home services companies in the state), I've realized a valuable lesson: all those years of exhausting martial arts practice didn't just provide me with a high level Black Belt, it also taught me powerful lessons about business growth.
Here are five of the many lessons I've learned from martial arts that had a direct impact on the growth of my businesses:
Continue reading the full article HERE.
Don't YOU want to boost your expert status and play against the big companies?
Learn how at the Service Business Edge: The Secret Blueprint To Growing Your Business.