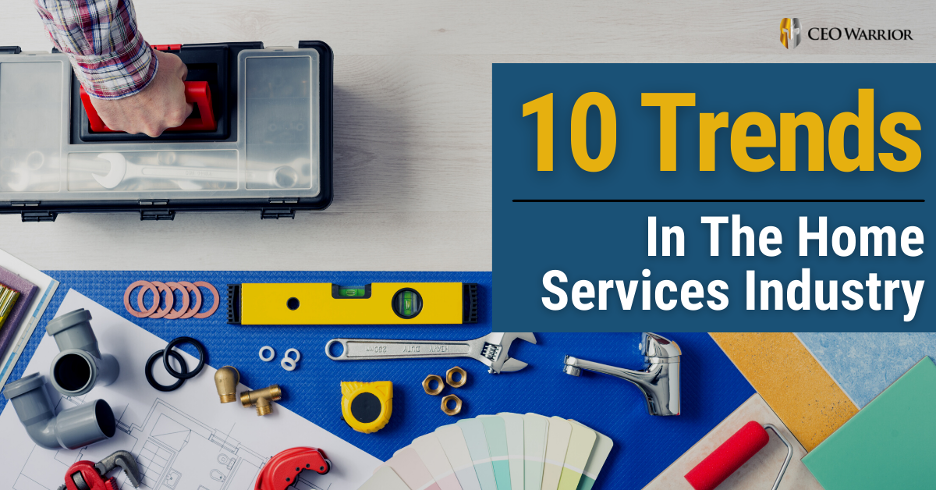 Do you spend time looking at the trends in the home services industry? It's important to see what's going on in home services and to look at other trends in your community. The future is now. The best way to capitalize on trends is to either be the first or to become the leader in that new thing. What have you done or are you doing about these ten trends in home services?
1. Homeowners are looking for more services to save themselves time
Regular lawn maintenance and house cleaning services are no longer considered luxuries. People value their time and when they hire a professional service what they are really buying is more time. There is more demand for deck and fence builders. Mobile pet grooming and golf club cleaning are just a couple examples of rapidly growing services.
2. Customers are looking to make (DIY) services more convenient
Everyone knows you can get keys made at your local hardware store or bring in locks to get them re-keyed. Now people want a mobile locksmith available 24/7 for all their key and lock-related issues. Might there be a good service to add to your growing business? How about smaller things too, like porcelain repair? Who wants to buy a kit and do it yourself when you could call Smith's Home Services? How about power washing? Why rent or buy a power washer when the service is already available?
3. Customers are looking for fast service at times that are convenient for them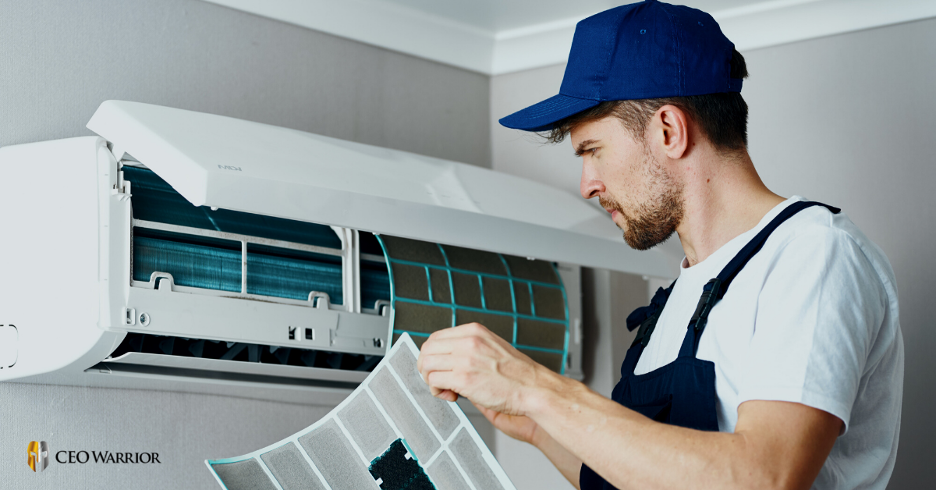 Amazon has conditioned people to expect next-day service (or same day). Your customers want you to move fast. When their furnace or air conditioner breaks down, they want to know that you'll be there very soon. But, increasingly, this expectation will apply to other home services that we wouldn't normally classify as urgent. Evening and weekend hours will help your business meet this expectation.
4. Increasingly, customers want to book service calls on their terms
Yes, many customers still want to call your business, tell you about their problem and then agree upon a service call date and time. But 46% of U.S. consumers say they prefer to schedule appointments via email, an online platform, or a mobile app (and that goes up to nearly 60% for survey respondents aged 25-44). Yet only 38% of home services businesses are taking advantage of online booking. By 2021, homeowners will want to decide how they want to book jobs and increasingly they will want to do that online.
5. Growing service businesses need to price for profit
Constantly trying to offer lower prices than your competitors is a race to the bottom and winning is no thrill.
You cannot scale your business without understanding your numbers and factoring pricing for profit.
You need to make more money on jobs in order to grow, not less. Beat your competitors by offering more value.
6. Customer retention will require communication
People will not remain loyal to you if they're not hearing from you. They might even think you've gone out of business if you're not emailing them, posting on social media and sending them special offers.
7. Be more engaging on social media
It's not enough just to have a presence on Facebook, Instagram and whatever other platforms appeal to your customer avatar. You need to be engaging, interesting and grab attention. Since Facebook changed their algorithm in 2018, they focus on showing people what they want to see. Even if your business page has a lot of followers, your reach may be limited if you're not posting the kind of content that Facebook thinks people want to see. Seriously, are you still not producing videos?
8. Pursue new technology
Is it time for your service business to have its own app? Maybe start by upgrading your website and be sure to include online booking. How about all the services your company offers—are you making use of the latest tech? Talk with your top worker in each trade/service and ask about the technology, what others are using and what the latest tech is out there. Often new technology makes jobs faster and that can increase your profit margin.
9. Be mobile-friendly
Your company website needs to load fast and properly display on mobile phones or Google will lower your rank in search results. Speaking of Google, it's really important to have your business registered on Google and be sure to ask your customers to post reviews. If you're not already using Google's Local Services Ads, be sure to look into it because some marketing experts are predicting that searches for home services will soon be completely paid results, especially on mobile phones.
10. Recruit new workers all the time
If you're right that it's hard to find good people, why would you only look for them when you're desperate to replace someone? The truth is there are good people out there looking to work for good home services companies. Be hiring always. When you meet exceptional candidates, hire them right away, and keep good candidates on file so you'll have a few to choose from when your next vacancy opens up.
DON'T FORGET TO GET YOUR FREE STRATEGY SESSION BOOKED TODAY!
Finally solve the biggest obstacle in your service business in the next 90 days, and super-charge your company to grow faster than the industry average… Even if you've hit a plateau or are thinking of shutting down. Book a one-on-one call with one of our Growth Advisors and see what's getting in your way BOOK HERE