10 Plumber Marketing Secrets You DON'T Want Your Competition To Find Out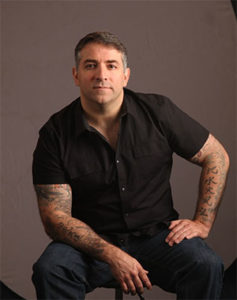 Marketing is an essential activity that you need to do every day in your business to generate more leads and create more customers. But marketing can sometimes feel like black magic—sometimes it works and sometimes it doesn't, and it's hard to know why.
Well, what if you had a secret playbook that had everything you needed to create powerful, effective plumber marketing day-in and day-out? That's what I'm sharing here: 10 of my best kept secrets to make your marketing turn into more business immediately.
With CEO Warrior, I show the owners of plumbing business how to grow a plumbing business to more than $23 million a year. It's not a fluke. You can do it too, and yes, marketing plays a huge role in getting to that level.
Marketing Tips for Plumbers
#1. Brand
Too many plumbers create brands that are boring and that look exactly the same as every other plumber out there. In a sea of yellow balls, would you be able to pick out just one yellow ball? Probably not. But in a sea of yellow balls, you could easily see a black ball. That's the approach you need to take with your brand—create a brand that stands out among a world of lookalike brands.
#2. X-Factor
Every business has some "X-Factor"—the thing that they do better than anyone else. What's yours? What do you do that no other business does nearly as well? (Hint: don't say "plumbing" because there are other plumbers out there who are just as good or better than you.) What's the one thing you can truly say that you do better at? Is it a certain kind of plumbing? Or serving a certain kind of customer? Or working in a certain house? Figure out what your X-Factor is and highlight that in all of your plumber marketing.
#3. Specific Offer
Another reason why a lot of plumbers spend too much money on marketing that has no effect is that they are simply not making specific offers. Your customers need something specific to be offered to them. So throw out your marketing that says things like, "Call us when you need plumbing services." Instead, find something specific—such as a flat fee drain clearing or a certain percentage off the installation of a filtration system—and you'll improve the calls that come in.
#4. Benefits
When someone calls you up to fix a leaky pipe, are they really asking for a pipe to be fixed? No. They are asking for the annoying drip to stop and to stop wasting money from the flowing water. Your marketing should point out to homeowners the BENEFITS they get by calling you. Stop thinking of yourself as a plumber who works on pipes; start thinking of yourself as an expert who helps homeowners enjoy safety and convenience. Your plumber marketing needs to focus on the benefits you offer, not on your service.
#5. Stackable
How many times do you market to the same address? If you send out just one or two marketing pieces, you are throwing away your money. The reason is: it can take 5, 7, or even 9 different marketing "impressions" for your marketing to be noticed! That's why I always advise that you "stack" your marketing and send out multiple marketing promotions a few weeks apart. Stackable marketing—marketing that repeats itself over and over—will get your phone to ring.
#6. Multimedia
Your stackable marketing doesn't always have to be printed promotions that they get in their mailbox. Direct mail is powerful and you should be using that as a key marketing strategy but you can also use phone, text, email, newspaper promotions, billboards, and other marketing so that your customers see your brand over and over no matter which way they turn.
#7. Focus
Stackable marketing that is multimedia sounds expensive, though, right? It can seem that way until you consider this: most plumbers are spending a lot of money to market to everyone in town. Then they drive from one end of town to the other on service calls. But what if you focused on just one neighborhood? Market to one neighborhood over and over again. Spend the same amount of money that you would have spent on city-wide marketing but focus on one area: you'll get more messages to the same audience, plus, you'll only need to drive up the road to serve the next customer instead of driving across town (which can mean more service calls in one day).
#8. Test
I've given you some simple strategies so far to make your marketing far more effective. However, you might not hit a homerun with your very next marketing promotion. The reason is: you always need to test your marketing. Some offers will resonate better at certain times of year or with certain customers or in certain neighborhoods or at certain price points. Test every marketing piece and record the results, then make a small adjustment (such as where you mail it, who you mail it to, or how much you charge) and try it again. It sounds like a costly method but once you figure out what's working, it becomes far more profitable. In the long run, testing is one of the most effective strategies you can do!
#9. Your list
You have an existing list of customers—are you making offers to them? Many plumbers ignore their existing list and instead expend a lot of money and time on trying to find new customers. But your existing customers are easier to sell to and far more profitable to serve. So find an offer that you can make to your existing list and call them up. This is a great way to fill in the slow seasons with highly profitable work!
#10. Serve
You might not think of this as a marketing strategy but it is! Make sure you serve all of your customers with excellence. Every customer should receive amazing service from you so that they run to their phone and call their family and friends to say, "You'll never believe the level of service I just received from a plumber!" Your customers should be shocked by how much you serve them. When you serve them at that level, you're marketing because they'll tell others and you'll create referral and repeat business from that effort.
Summary
I know some of this seems daunting. Maybe you're not sure you can figure it out on your own, so I want you to know I'm here to help. If you want to make more money, get more customers, build a great team, and run a successful plumbing business, you need to get in touch with me. I'll show you exactly how to create and execute a marketing plan that will grow your business to the next level and help you achieve the goals you thought were out of reach.
For a lot of plumbers, marketing can seem like a mysterious and complicated thing. But it doesn't have to be. You can create powerful, effective marketing that costs less and creates more customers using these plumbing advertising ideas I just shared with you to.
Want to learn more about how to take your plumber marketing strategies to the next level? Click here to get our 11-point lead generation checklist — Get all 11 strategies, and the reasons they are working for our clients right now