Electrician Marketing Strategies Checklist To Take Your Contracting Business To The Next Level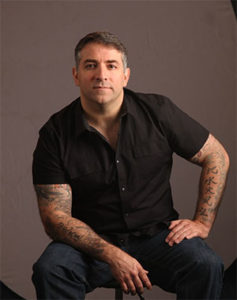 What if you had a secret key that could unlock a vault of leads, customers, and profits for your electrical business? And what if that secret key changed the game for you, erasing the daily challenges and frustrations you faced, and replaced them with opportunities and tools to grow your business with superior electrician marketing?
Well here's the good news: There is a key. Actually, there are 3 keys – 3 big ideas with 9 game- strategies in total. And once you discover what these 3 keys are, you can use them to unlock higher levels in your business simply by revisiting these 3 keys over and over.
Even a small increase in each of these 3 electrician marketing strategies will create more wealth, freedom, and market domination for you.
Marketing Tips for Electricians
Key #1. Attract More Leads
You need more leads coming in; every business does. That's the first place to start. Here are 3 strategies to increase your leads.
Strategy #1. XFactors™—Find Out What Makes You Different From Your Competitor
As an electrical contractor, it's easy for your business to be mistaken for other electrical contractors. But if you can identify the XFactors™ that make your electrical contracting business different, you'll stand out in the mind of your leads and they'll be more likely to call you when they need help.
Strategy #2. Warrior-Class Brand™—Become Top-Of-Mind To Your Customer
Knowing what sets you apart is only part of the strategy; you have to communicate it in a way that demonstrates to your leads that you are special, particularly in an industry that is saturated by every electrical contractor looking the same. You can attract more leads when your brand is "Warrior Class" and stands ahead of all others.
Strategy #3. Stackable Marketing™—Stop Stretching Your Marketing Budget Across A Wide Area
Most electrical contractors do it wrong – they spend a lot of money on their marketing to cast a wide net. However, you'll find that leads only respond to your electrician marketing when they are exposed to it over and over again. The more effective way to attract leads into your business is to reduce the area of your marketing and instead invest your marketing dollars on repeatedly marketing to the same people.
Key #2. Convert More Leads Into Customers
If you are an established business then you are already converting some of your leads into customers. But what if you could convert those leads into even more customers? Combine that with the increase in leads and you can dramatically grow your customer base with just a few small changes. Here are 3 strategies to help you convert better.
Strategy #4. Framework For Service™—Create A Simple System To WOW Your Customers
One of the most effective ways to make more money and stand out in your customers' minds is to wow them with amazing service when your competitors are only providing good or passable service. With a Framework For Service™ you script out the specific steps and actions to take with each customer. Then ensure every employee is following the script. Next, using that script as a starting point, find ways to innovate your service to WOW your customers.
Strategy #5. Follow-Up 365™—Never Forget A Customer And They'll Never Forget You
Leads may reach out to you right away but then they don't hire you. Just because they don't hire you doesn't automatically mean they hired your competitor! It could be that their needs and priorities changed; or, it could be that they DID hire your competitor who went on to screw up. The only way you get a fighting chance to serve these leads is by deploying a powerful, long-term follow-up strategy like my Follow-Up 365™ strategy. You'll add value and stay in your customer's mind when they need you.
Strategy #6. WOW Experience Packet™—Continue Serving Your Customer After Your Tech Is Gone
Think your only chance to sell to a customer is when your tech, team member, or expert is in front of them? Think again. You can convert even more customers by leaving behind a "salesperson" that will continue to sell for you long after your team member is gone. By leaving behind a customer-friendly sales package, like how my team uses the WOW Experience Packet™, you'll convert more customers and sell more to those customers.
Key #3. Deliver Wow Service
More leads and more customers—that can change the game for your business. But when you deliver more, something else happens: you make more money. Here are 3 strategies to deliver WOW service and make more money.
Strategy #7. Streamlined Systems™—Eliminate Problems and Simplify Your Team's Work
Systems are a way to simplify the steps and actions that your team takes in their work. By creating simple, Streamlined Systems™, you take away the opportunities for error and delay, which means you speed up the delivery of your service and make it more accurate for your customers. From technology to checklists, there are many ways to deploy systems in your business, which will help you deliver better service to your customers. Want an easy place to start? Use your Framework for Service (see strategy #4, above) as a checklist that your team runs through on every service call.
Strategy #8. Customer Glue™—Become "Sticky" So Customers Never Go To Your Competitor
Every customer spends a certain average amount with your business. As a business owner, your goal should be to increase that amount. Of course you can do that by selling more to your customers but one powerful way is to get your customers to buy from you again. There are many ways to deploy this Customer Glue™ strategy in your business but one of the fastest ways to get started is simply to call your previous customers with a compelling offer.
Strategy #9. Customer Megaphone™—Get More Referrals From Your Customers
Another powerful way to generate more income and profit for your business is to turn your customers into marketers for you. With the Customer Megaphone™ strategy, you'll turn your customers into your biggest cheerleaders as they tell their family and friends about you and your amazing service. It all starts with equipping your customers to do this by inviting them to share, by giving them tools to share, by having your team record testimonials while they are at the customer's house, and by mastering the use of social review sites. This is an area that most businesses struggle with but my clients love these strategies and use them for maximum profit.
Summary
In this article you've read about 9 electrician marketing strategies that can dramatically grow your business. Want to learn more about these keys? One of the best places to dig into these 3 keys, and the 9 strategies that support them, is to attend my 4-day Warrior Fast Track Academy. We'll cover these 9 strategies in-depth and share so much more with you. Check out WarriorFastTrackAcademy.com to learn more and to see if it's a fit for you.