Contractor Coaching Strategies Checklist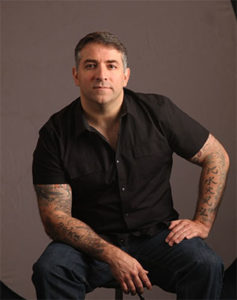 Running a contracting business isn't always easy, even at the best of times. You've got marketing challenges, customer hassles and employee headaches. All of these things add up to create a very challenging environment—and somehow you're expected to achieve your goals and succeed in this environment! How can your contracting business survive and thrive when you spend your day struggling through the challenges?
As someone who has been there in the trenches and struggled in the same ways that you have, I know what you are facing and I feel the frustration and even the burnout that you are feeling. The first thing you should know is that you're not alone—as a contractor coach, I've worked with countless other service business owners and contractors just like you, and I've helped them overcome those same challenges to create a business that grows.
If I was coaching you, here are 9 things I would look at right now. I'm sharing them here with you to help you go through your own business and see if you can create change by addressing these.
#1. Mindset
One of the biggest areas of growth that most business owners neglect is mindset. You're so focused on your business that you forget something important: it all starts in your head. If you wake up daily and are stressed about your business, and if that stress eats away at you all day long, it will mess with your mind and your business will suffer. The very first thing you'll want to do is adjust your mindset to become excited again about your business.
#2. Marketing
Another area that a lot of business owners struggle with is their marketing. Frankly, most business owners are doing it wrong. Instead of trying to market to everyone in your city or town, STOP. Get focused. Instead, market only to a single neighborhood or even just a street or two. Yes, this seems counter-intuitive but here's why it works: marketing becomes more effective the more often people see your brand. By narrowing your marketing, you can market more to them and get a bigger result from your marketing investment. (Added bonus: You don't have to drive across town to serve the next customer, which means you can get more calls in each day!)
#3. Sales
If you're trying to sell to your customer and they aren't buying, adjust your approach. Chances are, you're either coming across TOO aggressively, or, you're afraid of seeming too slimy so you're not being aggressive enough. There's a balance. I always tell my team to have a clear product or service you want to sell, and then spend your time educating your customer so that they can make the best decision for their family. That's a huge shift for most business owners and it will help you to feel good about what you offer to your customers.
#4. Serving
Are you serving your customers? I mean: are you TRULY serving them? A lot of business owners say they give good customer service but in reality they're just doing the same amount that every other competitor is doing. If you want to see measurable growth in your business, start by serving more. Your goal should be to serve every customer so well that they are SHOCKED by the level of service you provide and they rush to the phone to call their family and friends to say, "You'll never believe the service I just received… from a contractor!" When you can shock someone, then you're doing enough.
#5. Operations
This is a huge opportunity for you to reduce your stress and workload. Get everyone working toward the same target by holding an all-company meeting every quarter and setting one exciting target that everyone should work toward. Make sure it's inspiring. Then constantly remind your team of that target throughout the quarter. Along the way, look for ways that you can create systems and processes in your business so that everyone can do their jobs more efficiently. Ask people what tasks they are doing more than twice, and create a simple system, such as a checklist, that will help them turn that task into an unconscious system instead of something they spend mental bandwidth trying to do.
#6. Price
When you're faced with the daily challenges of trying to compete against other contractors in your market, it can be tempting to become the lowest price provider since you may think that all customers are looking for the lowest price. However, there are many customers who are not looking for the lowest price. You should figure out who these customers are and build a business that serves them. You'll make more money and you'll have more fun (and your competitor will be too busy trying to cut their costs and squeeze their price down that you'll get more customers simply because you have better products and service).
#7. Brand
Most contractors are lazy when it comes to their brand. They pick a generic-sounding business name and a lame-looking logo. When you do this, your advertising tends to look amateurish or like every other contracting business in the area. If you really want to stand out, invest in your brand—including finding a great and memorable name, a high-end logo, and a brand message that communicates the right message to the right audience.
#8. Your list
What contractor doesn't want to make money? Everyone does. You might be spending money to find new customers but you're probably overlooking the opportunities you already have! Your existing customer list is money! Are you mining that list for additional sales? Start by finding a new product or service to offer your existing customers then call each one of them up and offer it to them. If you did a good job serving them, and if you choose your next product wisely, you'll get some of your list buying from you, and these people are easier, faster, and more profitable to serve!
#9. Referrals
One of the fastest way to increase profits is to get referrals—that's when your customers are recommending you to their family and friends. These referrals are more likely to buy because of the recommendation of their friend or family member, plus they are higher profit because you don't have to spend marketing dollars to find these people. Referrals are often overlooked but you can start getting referrals simply by doing two things: first, by serving your customers so much that they are shocked at how much you served them; second, by asking your customers for the contact information of their family and friends so you can follow-up.
Summary
As a contractor and contractor coach, I've been in the trenches just like you, and sweated through the stresses to grow my business. And now that I've unlocked the secrets, I'm sharing them with everyone. Use these 9 strategies to transform your contracting business and start creating new growth!
Ready to apply these contractor business coaching strategies to your business? You'll love this! My popular book, Why Your Business Sucks is a no-holds-barred description of the top pieces that hold back many businesses from success.