Business Training Services
In addition to my life-changing events, I offer a full range of business training services. Whether you're the owner of a small business, a multi-million dollar corporation or anything in between, I'll help you turn your business into a money making machine that allows you to live the life of your dreams.
How would you like to have a business that earns over $32 million? What if I told you that I could help you do just that? Would you even believe me?
I began my career as part owner of a struggling two-person service business with a broken down truck and turned it into an over $32 million service business with nearly 200 employees. I love using the experience I've gained over the years to help other business owners turn their companies around and start making the money they've always dreamed about.
As a business coach, I have helped hundreds of businesses attain unimaginable success, and I want to help you do the same!
What Does a Business Coach Do?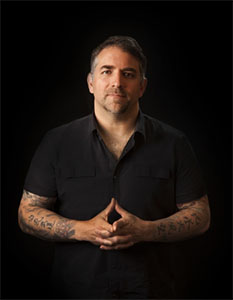 If you're thinking about working with a small business coach, you likely have some questions. The role of a business coach is a big one, and not everyone has the same coaching style. When you choose me as your coach, I'll guide you through crucial decisions and help you learn and embrace the philosophies and methodologies that are essential for exponential growth and success.
While some coaches don't have a lot of real world experience, I'm able to provide my clients with advice from a "been there, done that" point of view. I know what it's like to own a struggling business, and I learned the hard way exactly what it takes to turn it around.
There are countless so-called gurus who guarantee big results but don't back up their promises. I'm the real deal. I've done it all, and I'm still working in the home services industry today. With my business coaching services and HVAC marketing strategies, you can lead your business to levels of success you've never even imaged.
Don't waste another day being average. Contact me today to become a warrior through my business coaching services!