Unlock Access To The Upgraded Nine Pillars of Business Mastery Program Version 2.0
ACHIEVE HIGHER PERFORMANCE AND RESULTS WITH THESE EXACT 9 STRATEGIES THAT I USED TO MASTER MY BUSINESS AND MAKE OVER $30 MILLION A YEAR
» Get access the the Nine Pillars 2.0 Program now
I've Got Some Alarming News For You!
It's not going to get better simply by working harder.
It's not going to get better simply by working longer hours.
It's not going to get better simply by automating or outsourcing or hiring.
Sure, these things can sometimes help but they are external attempts at a solution.
But guess what: the real solution starts inside your brain.
I'll cut right to the heart of the matter: Whether things are going amazingly well in your business and you are busier than ever with revenue-producing work and you just can't keep up, or, things are going terrible and you're days away from shutting your doors and laying off your employees…You might be surprised to discover that the situation is exactly the same: Simply put, your business is your master.
In life and in business, we are either masters of something or we are mastered by that thing.
And if you are constantly overwhelmed, stressed out, worried, burdened; and if your schedule is overflowing and you've had to sacrifice time with your family to keep your business running; or if you've bitten your nails to the quick because you don't know where the next customer is coming from; or if you're not sure how you'll pay your employees next month; or if you're riding on the edge of burnout and hoping you can make it to the weekend…
… Well, my friend, you are mastered by your business.
It Doesn't Have To Be That Way!
If you are experiencing anything I've described above then you are mastered by your business. But the good news is: it doesn't have to be that way.
20 years ago my business partner and I were mastered by my business. We struggled to keep our heads above water. We worked 24/7. We missed important family time. And even though we were working hard, we weren't making enough money to achieve our goals. Heck, I almost missed the birth of my son. (I barely made it in time – it was a close call and one of my wake-up calls that something needed to change.)
We lasted like this for 10 years and then my business partner came to me and said he was nearly burned out and had to get out of the business. He was doing it for all the right reasons but I knew that if he left, I'd burn out on my own. So I suggested that he and I stay in the business but instead make a change – instead of being mastered by the business, we should become masters of our business.
The second decade was totally different: We transformed ourselves and our business. We became the masters.
Today we run the largest business in our industry in Central New Jersey. It earns more than $28 million a year (and growing) and we have dozens of employees.
And although we made a lot of changes to our business, the first and most fundamental change we made was in ourselves – we became the masters of our business.
I Want To Show You How To Become A Master Of Your Business
Frustration?
Overwhelm?
Burnout?
Uncertainty?
​
… if you feel that your business is not where you want it or need it to be, and if you face the frustrations and struggles that most business owners do, and if you want to grow your business and need clarity and confidence, then I want to show you how to become the master of your business.
Imagine getting to work in the morning and knowing EXACTLY what you want to do in the day… confident that you'll accomplish as much as you expect and it will contribute to your business' growth.
Imagine having a moment to breathe throughout the day – never resting lazily (of course) but just pacing yourself through the day and optimizing your level of creative contribution, regardless of what business you're in or how many employees you're overseeing.
Imagine having a vision for your business for the next 5, 10, and 25 years that is clear, and most importantly, thrilling for you. You can't wait to achieve those things… and you have a crystal-clear plan to do it.
I'll share all of that with you, and more. This 50 page document is jam-packed with valuable ideas, tips, strategies, and short cuts that you can immediately apply to your life and business to go from mastered to master.
This package contains everything you need to transform yourself and become the MASTER of your business by implementing the 9 Pillars.
​Delivered as an interview with business guru Jim Palmer, I sit down and share with you all of the Nine Pillars of Business Mastery, as well as tips, ideas and strategies. You'll get the audio of the interview and the PDF transcript – which you'll want to print out and take notes on, read over and over.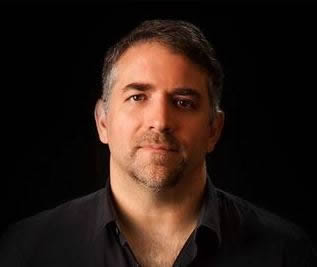 From: Mike Agugliaro; CEO WARRIOR
RE: 9 Pillars of Business Mastery
Dear Friend,As a business owner, you're focused on growth. But here's the problem – how the HELL do you keep your head above water while you grow your business? As a business owner, you're jumping from one challenge to the next, from one obstacle to the next, from one opportunity to the next… all the while knowing that there are many more challenges, obstacles, and opportunities requiring your attention.You deal with one problem, two more appear; you overcome one obstacle, two more appear.You've got a million things vying for your attention every single day and your schedule is JAM-PACKED and OVERFLOWING with tasks and ideas and strategies and headaches and hassles… all requiring your full and immediate attention.Something's gotta give.You show up to your office in the morning with the most optimistic of intentions… and you work furiously through the day to take care of it all… only to go home late (very late!) at night without it all crossed off your list…… and a sense of impending dread because tomorrow will be EXACTLY like today.
Mike Agugliaro
Here's Exactly What
You'll Get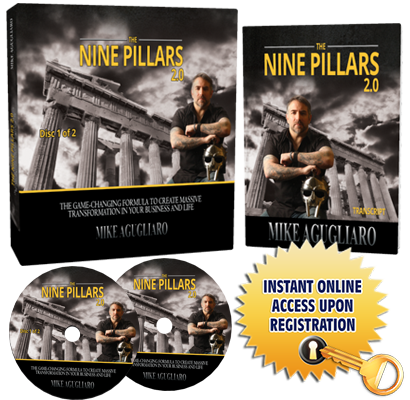 Discover the nine most powerful and transformative strategies

that are PROVEN to completely transform your business and your life.
Walk step-by-step through each of the nine pillars, you'll discover why all nine are essential to true transformation, and I'll show you how to implement each one in your life.
Read how I went from an over-burdened business owner to now having WAY more time, money and freedom – all while the business grows (over $28 Million, 110 trucks, 160 employees).

Learn the most powerful strategies to create a culture in your business

where employees LOVE to work there

and contribute proactively to business improvement. I'll share my best management secrets and help you win over your staff so they bring their best every day.

Find out the one strategy you can use to get leverage and make ANY change in your life and business.

(Yes, ANY change… I know you're thinking right now of some big, thorny, persistent problem that won't go away… I show you what to do to change that in an instant. Imagine how different your business would be if you immediately solved that problem).

Get an INSTANT DIGITAL DOWNLOAD.

The audio of the interview and PDF transcript will be mailed to you. Use the PDF to take notes and read over and over.

BONUS:

9 Pillars Action Sheet

to use for any life or business decision to map out your success and action steps.

LIMITED TIME BONUS:

My top 3 videos

to alter your mindset and really step into high gear!

LIMITED TIME BONUS:

Webinar and Mini Workshop – Become A Modern Day CEO Warrior

– The fastest way to freedom, wealth and market domination.
Still Not Sure?
No Worries. Our Product Comes With A
30 Day Money-Back Guarantee!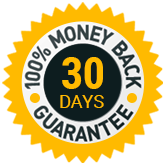 We're ready to prove everything we claim. Download The Product Right Now, and see it for yourself within the next 60 DAYS. If the product does not live up to any the claims stated here. I don't want your money, and I'll give back every penny back to you. No hassles and we can part as friends.
100% Money-Back Guaranteed.
Get access the the Nine Pillars 2.0 Program now
Here's What To Do Now
If you want to stop being mastered by the overwhelming challenges, problems, obstacles, and opportunities that overflows every day…
If you want to claw back more of your time so you can BREATHE in your business…
If you want to become the master of your business so that you start enjoying the life of a business owner again…
If you want to take your business to another level (a level you haven't dared to dream yet because you've been too busy)…
If you want to earn more money and get more time and freedom in your business…
… Then the 9 Pillars Of Business Mastery is the only solution.
PS. Get on the fast-track to changing your life by implementing these nine pillars today. End the overwhelm, take charge of your business and your life, and unlock a business future that gets your blood pumping! I'll show you how to implement these nine pillars for total business transformation.
Mike AgugliaroCEO of Gold Medal Services, Founder of CEO Warrior, Business WarriorAuthor of The Secrets Of Business Mastery, Secrets Of Leadership Mastery, and Secrets Of Communication Mastery
Don't Take My Word For It
Marc Stevens( Web Design Media )
"There are a lot of people in the service industry who claim to know what they are talking about. Mike knows what he is talking about when it comes to turning your service business into the business of your dreams"
Eric Rios
Rivers Plumbing
Marc Stevens( Web Design Media )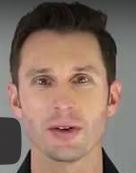 Mike truly is a business ninja! Few authors have gone through building a business from the ground up like he has and then took the time to teach others how to do the same thing."
Stephen Christopher
CEO, Seequs Marketing Technologies
Marc Stevens( Web Design Media )
"Working with Mike, I get far more value than could be anticipated or planned. Mike takes the time for the extra step at every opportunity, exceeding all expectations. Whether the situation is personally related to business Mike is open and honest, kind and prepared with a past experience to impart to ease any situation"
Matthew Pillius
Smart Systems Plumbing
Unlock higher performance: Get the
Nine Pillars of Business Mastery 2.0 Program